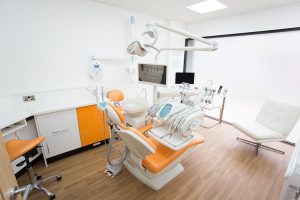 Aspired Finance provides expert finance solutions for Dentists, Doctors, Opticians, Vets and associated businesses within the healthcare sector.
We offer tailor-made tax efficient solutions from a large panel of specialist funders, providing leasing, hire purchase, tax loans and commercial funding for professionals.
We have strong and trusted relationships with many of the leading healthcare suppliers to enable a quick, easy and transparent process taking care of your plans for your business.
Whether you're looking to have new surgery equipment installed, upgrading latest technology or refurbishing your practice, whether you're looking at buying an existing practice or looking at starting a squat practice or require help in arranging a pending tax bill, Aspired Finance is the trusted team to talk too.
We have in depth understanding of the specific tax issues relevant for your own business and understand the issues you may face when looking at securing funding to grow your business.
Hire purchase
Hire Purchase allows outright ownership of the asset and enables you to spread the cost over a term that suits your budget.
Expenditure may be allowable against taxable profit within your Annual Investment Allowance in the year of purchase to the sum of £200,000
Interest charges can be offset against taxable profits
Payments are fixed which provides easy cash flow budgeting
Terms from 1 – 7 years available
Outright ownership on completion of the agreement
Leasing
If you want to maximise the use of your equipment without the responsibility of owning it, leasing will give you the freedom and flexibility you need.
Easier cash flow budgeting as repayments are fixed
Capital preservation – existing funds can be used elsewhere
No upfront deposits required
Protection of existing credit lines, making any further borrowing easier
Fixed payments – tailored to suit your individual circumstances
Tax efficient – repayments may be offset against taxable profit
Up to date equipment – be ahead of your competitors
Equipment finance
Specialist equipment is vital to the functionality of the dental profession. Aspired dental equipment finance enables us to offer funding for a wide range of equipment such as chair packages, cabinetry, X-Rays, scanners, imaging units to IT and office systems, as well as provide funding for a total refurbishment.
We have strong relationships with many of the leading dental suppliers and deal directly with them on your behalf, allowing you to concentrate on running your business whilst we take care of your finance requirements.
We fund equipment such as:
Digital equipment
Complete practice fit out
Cabinetry or practice furniture
Imaging units
Dental suites
Decontamination equipment
Our IT finance solutions can accommodate your need to update your IT systems to the latest technology allowing you to have the most up to date equipment available.
All related costs can be combined under one agreement, offering easier management of your cash flow.
IT finance can be used for items such as:
Updating IT hardware and software
New equipment
Scanners / photocopying machines
IT installation, Training, Maintenance