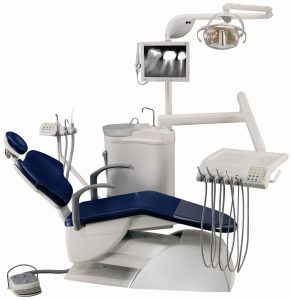 New dental practice in first year of trading looking to extend their growing practice, bank unwilling to support as new business without trading accounts and were looking for security against the loan.
Two young business partners who did not own their own residential homes. Ambition to move business forward
After speaking with clients and getting full understanding of their requirements put together a full business plan and cash flow forecast to submit a proposal to the finance house.
As we have a large panel of lenders we knew we could place the business but were keen to secure the best rates available with our main stream medical lenders.
Nil Deposit Funding
Having recently acquired their practice and investing a large deposit to the bank, cash flow was their main concern, but their plans, ambition and work ethic enabled Aspired Finance to secure a low rate fixed term purchase plan with a 6 month low start option to enable the practice to build on their increasing patient list.
Enabled Business Growth Quicker than expected
We secured not only a business loan to cover the new building work, providing a new third surgery but also arranged with the builder to refurbish one of the existing surgeries, financing electrical, plastering and building work and a purchase plan to install new dental equipment and new cabinetry in both surgeries funding the full invoice value including the VAT.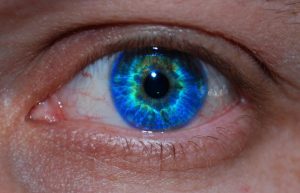 Move or Improve? – A relocation of existing Opticians We were approached by an Optometrist who ran a successful Local Opticians in a busy town centre. Looking to expand the practice was proving difficult so the only option to grow the business was to relocate the premises. After a long search new premises were found and the vendor's legal team wanted a fast commitment from our client.
Quick Decisions- Quick Payment
We had to ensure we could provide funding for the whole project which would include several building contractors and several suppliers all requiring payment at different times.
We had to consider both leasing and loan facilities. We secured one finance company to provide a stage payment facility to the suppliers at the beginning of the project. This meant the client could proceed with the building work without having to put down large deposits to contractors and we could handle the finance side while he concentrated on his business. We could provide funding for all the building work, electrical work, air-conditioning painting and decorating with one document.
Payments on Completion
We requested all invoices from all the suppliers and ensured that each invoice was paid on completion of work and that our client was happy with all work carried out.
Opticians – VAT De Minimis
We also looked to provide the business with a lease facility for the equipment, signage, IT and shop fit side of the project, taking into account how our client's business operates with the De minimis VAT system, allowing opticians to claim back VAT on the purchase of exempt equipment.
Completion
The client is now trading from the new premises, turnover has increased by over 50% and client has two fixed term low rate manageable monthly payments.
Commercial Property Mortgage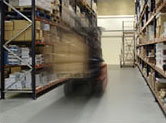 Mr Shepherd wanted to secure a Commercial Mortgage on a warehouse facility he had previously been renting for his parcel delivery business. The freeholder was looking to retire out to Portugal and gave Mr Shepard first option to purchase subject to confirmation of funding within 2 weeks and completion within 6 weeks.
Given the brief, the  executive case summary was completed the same day and an agreement in principle was provided to the client within 24 hours for a 70% advance of £400K tracking at 3.75% over bank base rate with a 1.5% lenders fee. Within three days the commercial valuation was organised and completed with a satisfactory report to hand within the week.
Solicitors were instructed in week 2 with all searches and due diligence completed by week 4. Funds drawn and the purchase completed in week 5 ahead of schedule.
Buy To Let Portfolio Re-Finance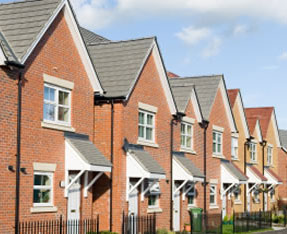 Mr and Mrs Gray have built up a trading business and portfolio of 48 residential investment properties in the Greater London area. Mortgages on the properties were provided via 11 mortgage providers and the portfolio geared up to an average 58 % LTV against. Average yield across the portfolio was 7%.
The clients wished to leverage further equity from the portfolio to carry out some major repairs / upgrades to 15 of the units and also to give them a pre-purchase facility to acquire further units at significant discounts. A project of this nature needing a significant amount of research and background information was assigned to our Investment Mortgage partner who initially commenced an audit of all mortgage redemptions on the existing finance arrangements alongside an updated valuation audit negotiated on special terms with a major panel valuer.
Following the development and presentation of an executive business plan to 3 major institutions this resulted in a succesful outcome and the complete progressive re-finance on commercial terms at 3.5% over bank base rate. This was enhanced by a rolling £950K forward purchase 'cheque book' facility to allow the clients to take advantage of future purchase opportunities. The clients overall savings on rates added a further £67,000 annually to the bottom line of the business.
Hotel Purchase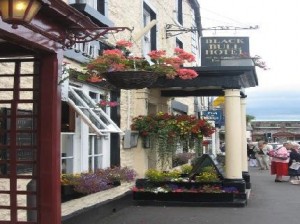 The clients Mr and Mrs Williams were looking to secure funding support for the purchase of a major 32 Bed town centre hotel in Dorset. The couple were embarking on a new venture from 'city' careers in London along with Mrs Williams parents who had strong hotel sector experience. The couple had two London properties to sell to support the Hotel purchase, the family home attracted an early acceptable offer but an investment flat on a buy to let mortgage was proving difficult to sell. Given the brief we immediately produced a strong business plan for the new venture supported by 3 years trading accounts for the Hotel.
Detailed negotiations with 4 lenders produced an agreed 70% advance of £1.4 million for the Hotel at 3.25% above bank base rate plus a temporary Bridging Finance Facility secured against the London flat to ensure the deal could complete on time. The mortgage was concluded successfully and the bridging facility redeemed 2 months later when the flat eventually sold.
Development Loan , 13 apartments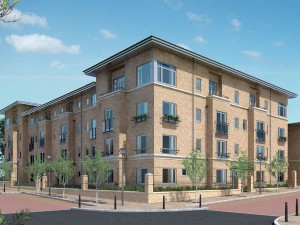 Mr Robinson has been running a successful York based building company for 10 years and previously had the support of an equity based investor who provided all necessary funds in return for an agreed profit share arrangement . Due to the economic downturn this funding was not available Mr Robisnon needed assistance in finding support to £1.4 million for the clients next project.
Following an initial consultation and fact find with the client the project was positioned project with two Merchant Banks whom who were strongly  interested in the proposition and the unique location of the development site in this historic City.
Within 2 weeks underwriter meetings were complete and an updated project summary report and GDV valuation obtained from Knight Frank.
Both underwriters subsequently issued heads of terms and our client accepted the offer that we both felt reflected best overall value and flexibility to complete the scheme.The loan would offer a 50% advance towards the site purchase and 100% of build costs drawn in agreed stages against interim inspection reports – charges to the client were 2% set up fees, 2% on exit of the facility and an interest rate of 7% over 3 month LIBOR
For more information on these and other successful projects delivered through our lender network for clients troughout the UK please call us today or submit an enquiry and we will contact you.